A new PIARC National Committee is coming: Kazakhstan!
Published on 20 April 2023.
To that end, PIARC and Kazakhstan signed a memorandum on the occasion of the visit of President Nazir Alli.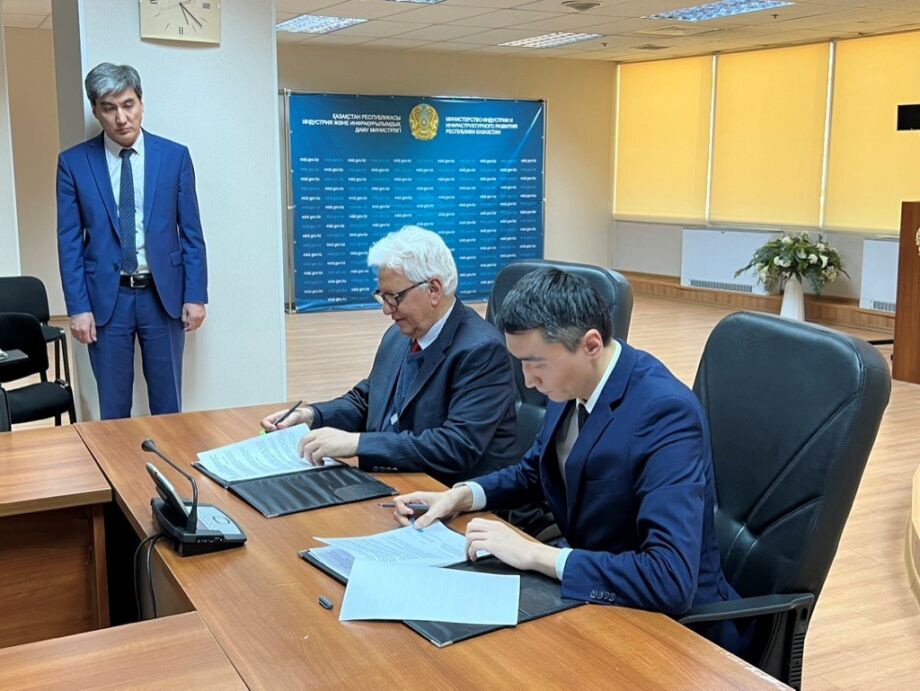 Nazir Alli – PIARC President, et Almas Idrysov - Vice-Minister of Industry Development and Infrastructure
Kazakhstan joined PIARC as the 123rd member at the October 2021 Council. At the invitation of Mr. Berik Kamaliev, former Minister of Transport and current First Delegate of Kazakhstan to PIARC, President Nazir Alli visited this country from 13 to 17 March, in order to meet the authorities (Deputy Prime Minister, Minister of Industry Development and Infrastructure - in charge of transport), as well as the organisations involved in the ambitious road development programme of this country, the 9th largest in the world and located at the heart of land exchanges between Europe and the Far East. On this occasion, the Kazakh Ministry and PIARC signed a memorandum affirming the common will of both parties to recognise the constitution of a Kazakh National Committee of PIARC, once it has been definitively established. Exchanges also focused on the hosting of PIARC events by Kazakhstan, and provided an opportunity to discover Astana, the country's administrative capital, Almaty, the economic capital, and recent achievements in the management of motorways and automatic toll collection.