Share your knowledge about Asset Management in this new survey!
24 June 2021
The following questionnaire is organised by PIARC and collects data for the research of Technical Committee 3.3 "Asset Management". It is available in English, French and Spanish, and must be completed by 31 July 2021.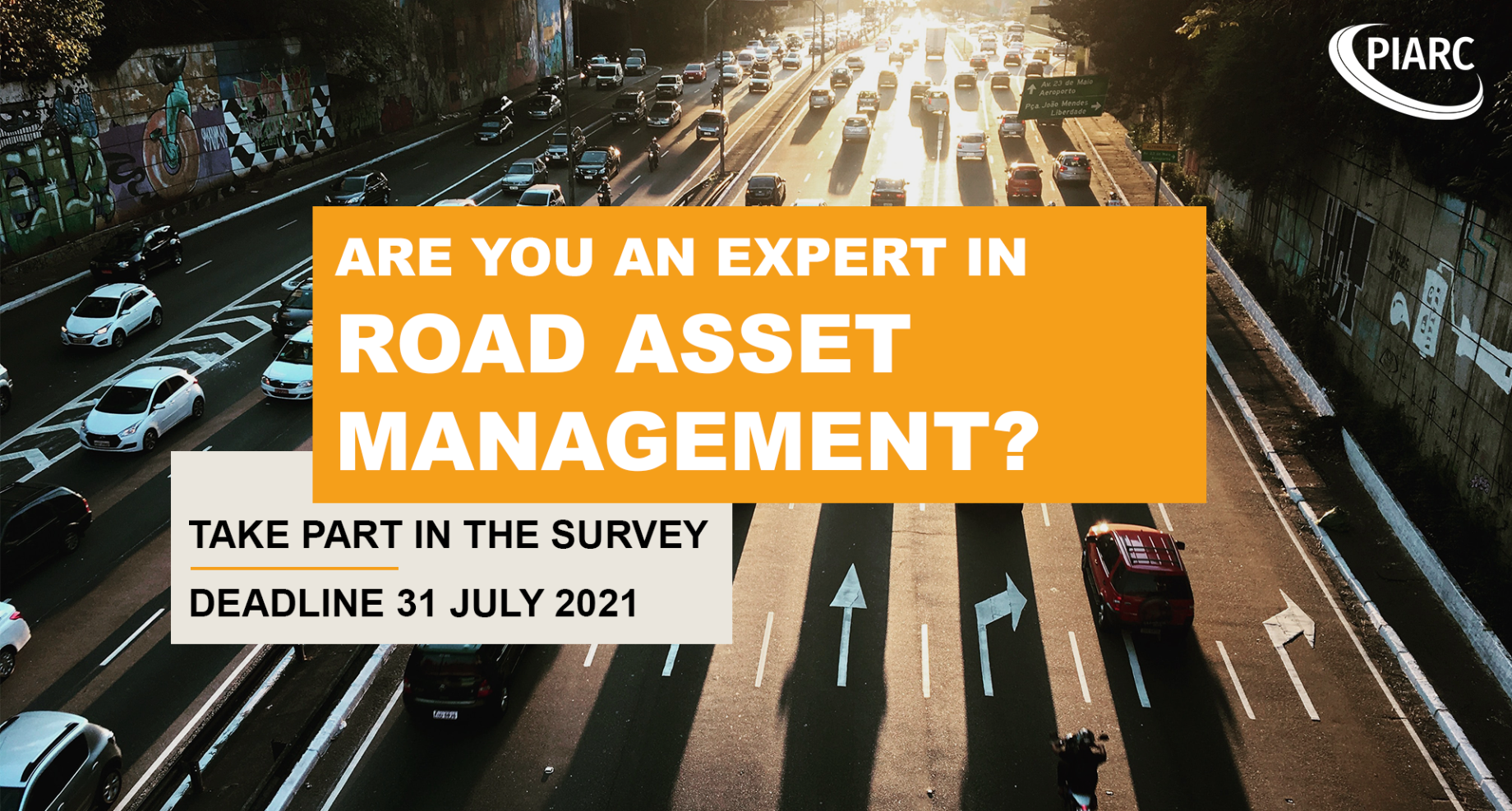 Technical Committee 3.3 "Asset Management" develops, implements, and integrates an asset management framework based on ISO 55001 so that road organizations manage their performance, risks, and costs more effectively and efficiently.
The objective of this survey is to collect information about the current practices in road asset management in order to identify innovative approaches for asset management systems. The results will be shared in the next release of the "Innovative approaches in road asset management" technical report issued by Technical Committee 3.3 which will be made available for free.
The survey is also available in French and in Spanish.
The deadline is 31 July 2021.
---
Further information: