What contribution does road transport make to sustainable development and economic development? Find out in PIARC's new report
14 September 2020
The conclusions of the study commissioned by PIARC on the contribution of road transport to sustainable development and economic development are now available.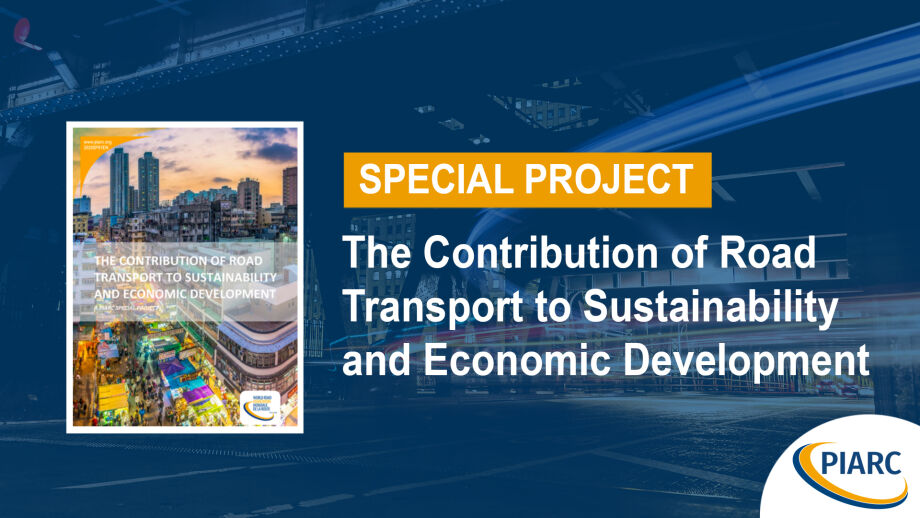 At PIARC, we are convinced that road transport and road infrastructures are the keys to the evolution and prosperity of modern society. Connecting people and places, goods and services in a safe, efficient and sustainable manner is essential to create and sustain sustainable and inclusive growth throughout society.
PIARC's new report "The Contribution of Road Transport to Sustainability and Economic Development" is based on case studies from high, middle and low income countries. These show the positive contribution of roads to local, national and international challenges. Indeed, in a world faced with the climate crisis, scarcity of resources and multiple other challenges, roads contribute to sustainable development and this report presents some examples. The report is currently available in English and will soon be available in Spanish and French as well.
PIARC's Special Projects, a response to emerging issues
PIARC's Strategic Plan 2020-2023 affirms the Association's ambition to be responsive and meet the needs and expectations of its members. This is why Special Projects have been developed as a working method complementary to the Technical Committees and Task Forces. These Special Projects are outsourced in order to prepare short, high quality documents developed over a six-month period.
Two new Special Projects are currently underway: "Road data and how to use them" and "Impact of overweight vehicles on road infrastructure and safety"; their results will be presented in October 2020.
The reports written within the framework of these Special Projects, as well as all the Technical Reports produced during PIARC's various work cycles, are available free of charge on PIARC's website, in application of the knowledge sharing and dissemination mission that guides the Association.
---
Further information