(Re)discover the webinars on COVID-19 and roads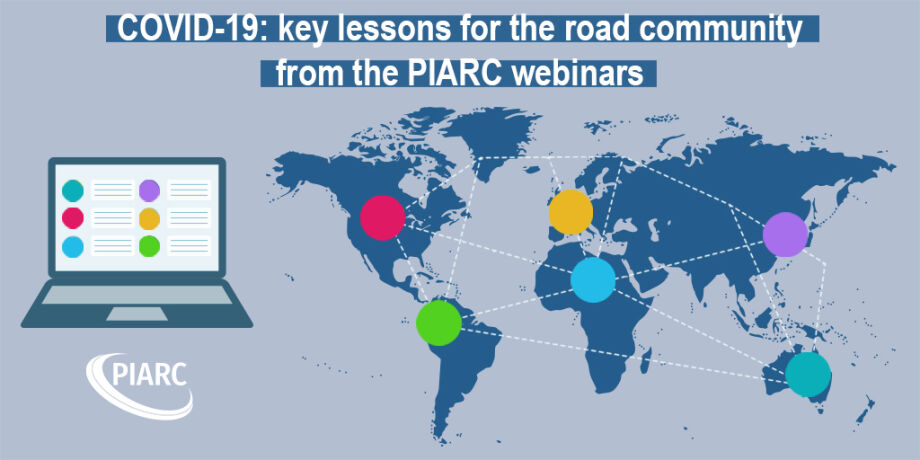 In an effort to quickly share information on the actions taken by road and transport administrations during this crisis, PIARC's COVID-19 response team is organizing a series of webinars for practitioners and experts. They can share their experiences, knowledge and some of the most effective responses that are emerging regarding COVID-19.
Twenty webinars have been held to date. A total of 475 participants from 57 different countries have attended these ten webinars, with 50 presenters from 30 different countries, highlighting the global reach and relevance of PIARC.