PIARC at the 99th annual meeting of the Transport Research Board (TRB)
12-16 January 2020, Washington D.C. (USA)
Patrick Malléjacq, Secretary General, presented PIARC outputs during different workshops in Washington, D.C.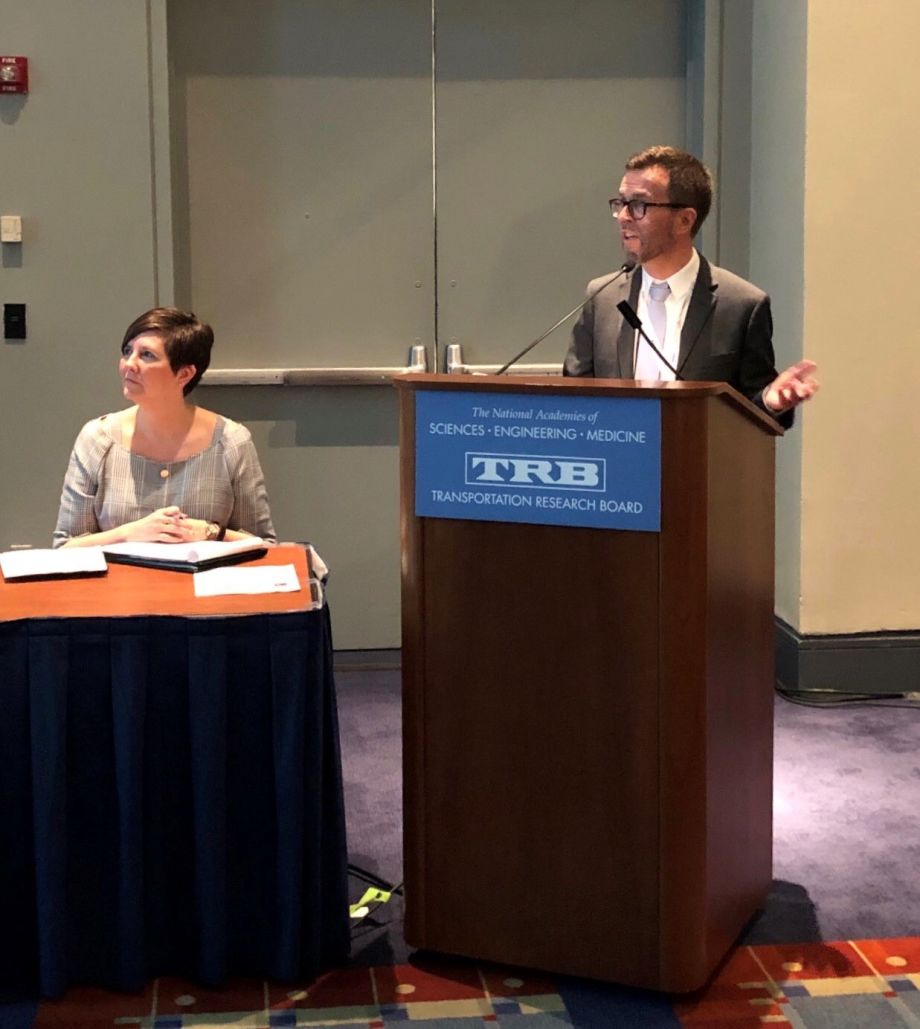 The TRB annual meeting attracted more than 13 000 delegates and a wide range of contributors including practitioners, researchers, decision-makers and experts. The event included a workshop on Workforce 2050 in which Patrick Malléjacq, Secretary General of PIARC, took part and presented conclusions from the recent PIARC report on "Evaluating the Transformation of Transport Administrations" as well outcomes from the 26th World Road Congress in Abu Dhabi, 2019 and the planned work on this topic in the 2020-2023 work cycle. Actually, during this cycle, PIARC will continue to work on matters related to skills and workforce within Technical Committee 1.1 Performance of Transport Administrations. Moreover, skills and workforce are also addressed by committees working on areas such as procurement, the implication of new mobility to road network operations, renewal and rejuvenation of ageing infrastructure, and embedding security into other infrastructure or transport-related topics.
The TRB annual meeting also provided an opportunity to review PIARC partnership activities with TRB such as webinars and joint sessions.
PIARC also took part in arranging two workshops on HDM-4 on 15 January.
---
More info: