PIARC wishes you safe travels in 2020!
After 110 years of PIARC's existence, 2019 was marked by the success of the 26th World Road Congress.
2020 marks the beginning of a new work cycle (2020 - 2023) and we look forward to achieving a lot more together over the next years!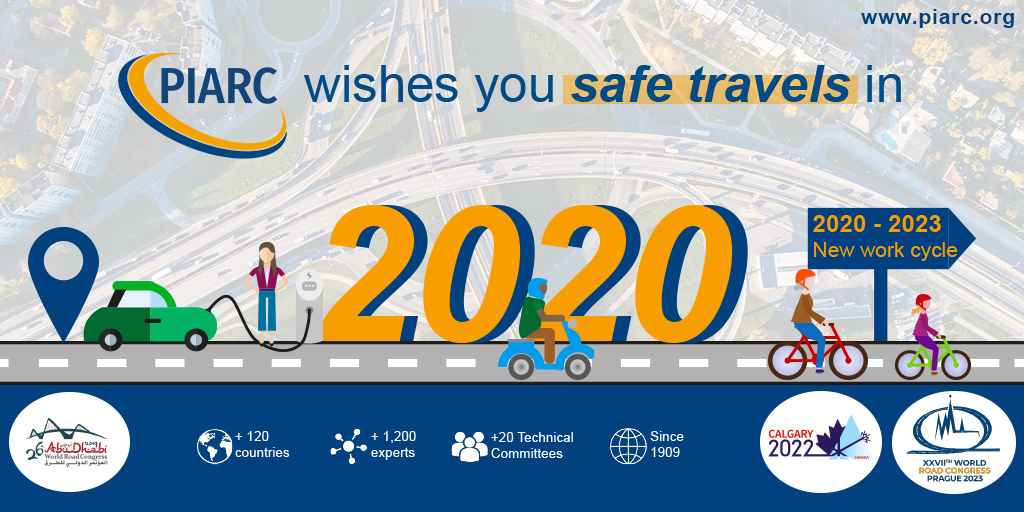 ---
Find out more about 2019: