Editorial - Newsletter November 2019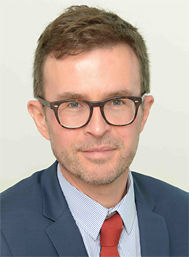 Patrick Malléjacq
Secretary General
Dear readers,
The XXVIth World Road Congress, held in Abu Dhabi from 6 to 10 October 2019, provided an opportunity for participants from 144 countries, representatives of administrations, authorities, companies and academics, to share best practices in 62 sessions, 13 workshops and 6 technical visits. The exhibition hosted 26 national pavilions, a record, and more than 150 exhibitors.
One of the highlights of the PIARC Congress was the presentation of the work of the 1,200 experts who worked within the Association during the 2016-2019 cycle. Their recommendations can be found in 40 technical reports and 4 online manuals, which are already available on our website.
The time has now come to prepare the next work cycle, as the 2020 - 2023 Strategic Plan has been formally approved by our Council in Abu Dhabi. It will begin with the kick-off meetings of the 22 new Committees and Task Forces, which will be held in Paris in January and February. A thousand experts from about 140 countries will meet to take ownership of PIARC's missions and of the terms of reference of the work they will carry out over a four-year period.
To be exact... this cycle has already begun! Indeed, for the first time, we were able to appoint the presidents and secretaries of the new Technical Committees early, well before the Congress. They were involved in finalizing their terms of reference and were able to meet their colleagues in Abu Dhabi for an internal handover meeting to share knowledge and practices, which was highly appreciated.
In addition, the Association's new name, "PIARC", and the Association's new logo were unveiled in Abu Dhabi. They are now unified in all languages and therefore easier to use. We can hope that PIARC, founded as the "World Road Association" 110 years ago this year, has many years ahead of it!
Sincerely,
Patrick Malléjacq