Hazardous materials in tunnels: Two successful lively and interactive training sessions organized in Paris
Paris, France, 24 - 26 June 2019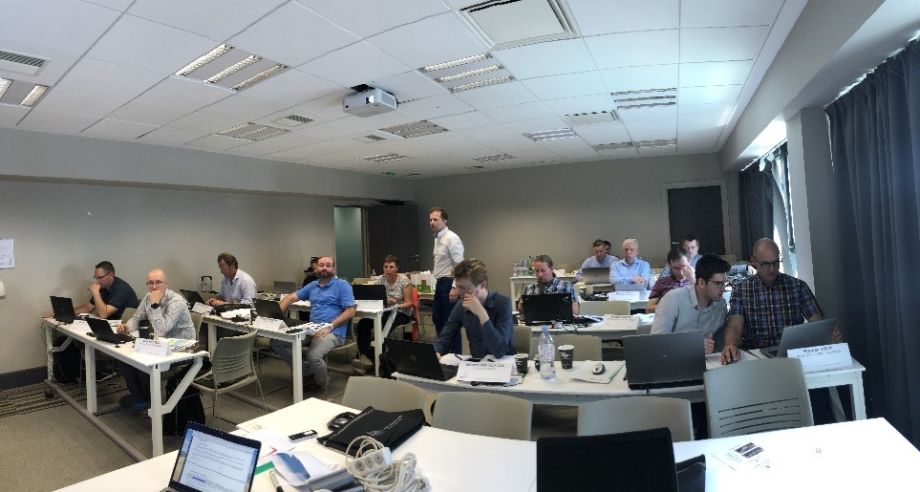 Incidents involving the release of dangerous goods are amongst the most feared in road tunnels. To deal with this issue, a Quantitative Risk Assessment Model (QRAM) to evaluate the risks of dangerous goods transport through road tunnels & on open roads has been jointly developed by PIARC and the Organisation for Economic Co-operation and Development, OECD.
Since the development of the tool, the software has been applied to a wide range of tunnels in several countries.
The updated version of this software (4.04) is now available and PIARC organised two lively and interactive training sessions for QRAM users in Paris on 24th, 25th and 26th of June.
The target audience of these sessions were advanced users and new users. The sessions were organised by PIARC with the support of "Ponts Formation Conseil" (a training organisation based in Paris) and experts from the Technical Committee on Road Tunnel Operations (TCD5).
The trainers who ran the sessions were Raphael Defert (BG Ingénieurs Conseils - Switzerland) and Nikolaos Vagiokas (Enalos - Greece). Both of them are active members of the TCD5 task group in charge of updating and improving the software. They are expert users of the tool and thanks to their excellent input, the trainees provided very positive feedback after the sessions.
All interested organisations who would like to get this updated version can order it through the PIARC Web site:
https://www.piarc.org/en/knowledge-base/road-tunnels/qram_software/
Those who would like to attend additional training sessions are invited to contact the PIARC General Secretariat: info@piarc.org.
---
For more information: