Editorial - Newsletter January 2019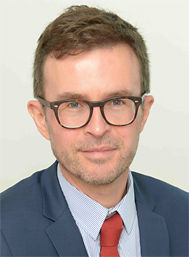 Patrick Malléjacq,
Secretary General
Dear readers,
The World Road Association actively participated in the 98th Annual Meeting of the Transportation Research Board (TRB) held in Washington, D.C. (United States of America) from 13 to 17 January 2019. More than 10,000 participants from the United States of America and around the world gathered as every year to discuss all topics related to road, rail and air transport. In particular, this meeting is at the crossroads of research and practice: what new scientific results are ready to be implemented, what new research must be undertaken to meet the needs of users and contracting authorities?
Jürgen Krieger, President of PIARC Technical Committee E.1, organized and facilitated a session entitled "Road Infrastructure: What is Resilience, and How Resilient Are We? ». I had the pleasure to participate and present the Association to a packed room. This is further proof of the importance of the subject of resilience, which will be one of the pivots of our next Strategic Plan, and will be the subject of a webinar, which we will soon organize with the TRB as part of the partnership protocol concluded in 2016.
This week in Washington was also used for many other events: presentation of the Association to the new US First Delegate, Mr. Thomas Everett (FHWA), and to the new Chairman of the National Committee, Mr. Jim Tymon (AASHTO); second meeting of our Advisory Group; meeting of the HDM-4 Steering Committee; meeting of the World Bank SuM4ALL Initiative Consortium; "Transforming Transportation" conference.
Our next congress was also in the spotlight, with a magnificent stand organized by our partners from the Abu Dhabi Department of Transport. A real meeting point during these few days, it allowed us to present the Congress programme, promote the destination, and also to dialogue with the partners who will participate in the various sessions of the Congress.
To conclude: registrations for the 26th World Road Congress are open! Register now to take advantage of the preferential rate.
Sincerely,
Patrick Malléjacq