Editorial - Newsletter December 2018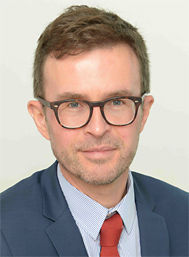 Patrick Malléjacq, Secretary General
Dear readers,
This is a naturally good time of year for reviews, and I would like to look back at our achievements over the past year.
In 2018 we organised the 15th PIARC International Winter Road Congress in Gdansk (Poland), the first PIARC conference on road tunnel operation and safety, the 8th SURF Symposium on pavement surface characteristics, and two webinars. We also published reports on Electric Roads and Road Statistics as well as four issues of our magazine Routes/Roads. Finally, it is with pride that we welcomed three new National Committees, in Bulgaria, Côte d'Ivoire and Tanzania, and a new member country, Botswana.
Let us take a moment to look back at PIARC's 17 international seminars, conferences and workshops. They enabled very dense technical exchanges between experts from host countries and members of the Association's Technical Committees. Ministers have often honoured us with their presence, highlighting the major role of roads in transport and the economy. These seminars led to the identification of case studies to be referenced in our reports, and to the promotion of best practices. We are indebted, in particular, to our Technical Committees, as well as to the team of Technical Advisers, seconded by some of our member countries to made available to the General Secretariat.
The year that is about to begin will be just as rich. In particular, it will see a few other seminars, and above all the publication of no fewer than 48 technical reports and the update of online manuals to which our Committees and Task Forces have devoted their efforts since 2016. They are currently being validated by experts from our Strategic Planning Commission and the General Secretariat; these reports will be among the highlights of the 26th World Road Congress in Abu Dhabi.
On behalf of the World Road Association, I thank you for all these exchanges, and I wish you all the best for the year 2019!
Sincerely,
Patrick Malléjacq