International experts on Integrated Road Transportation and Urban Mobility will meet in Cape Town
Cape Town (South Africa), November 5-7, 2018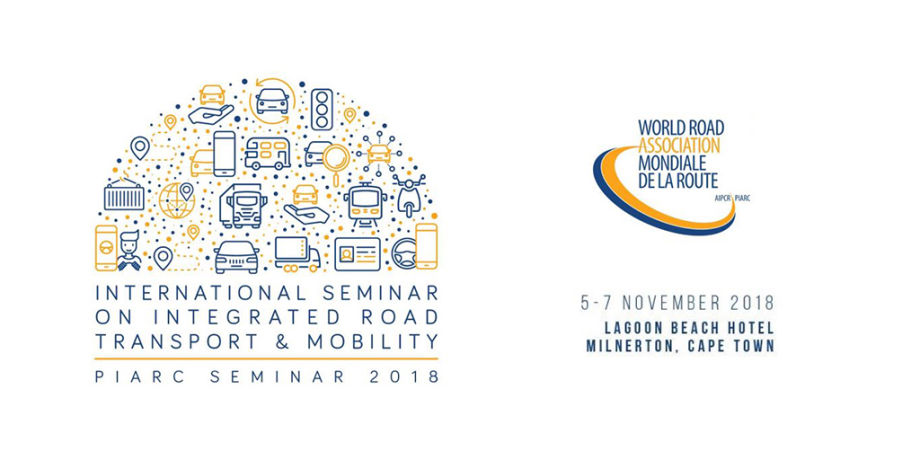 From November 5 to 7, 2018, the International Seminar on Integrated road transportation and Urban mobility organized by PIARC will be held in Cape Town, South Africa. This is one of the major events on research and technology in the field of Integrated Road Transportation and Mobility.
Organized by Technical Committees B.1 (Road Network Operations/Intelligent Transportation Systems), B.3 (Sustainable Multimodality in Urban Regions) and B.4 (Freight) of PIARC, the seminar will host researchers, companies, public authorities active in the transportation sector, but also policy makers and stakeholders in the management of Integrated road transportation and the improvement of the mobility of people and goods.
Among the sessions which will animate these 3 days of seminar, the plenary sessions are of particular interest: "Disruptive traffic monitoring and management for people and freight mobility", "Multimodal smart infrastructure" and "Regulatory issues and compliance tools for people and freight transport". The following cross cutting sessions are also on the program: "Smart city, shared mobility, big data, internet of things (IOT), connected and autonomous vehicles: what is the future of transport and traffic management in urban areas?" and "Efficient co-existence between urban mobility and city logistics".
Send your poster before August 15, 2018!

A poster session will also be organized during the seminar. Researchers and end-users are encouraged to take this opportunity to present their research and case studies. Authors are invited to submit an electronic poster using the proposed template by June 30, 2018. PIARC is at the forefront of various areas of Integrated road transportation and Mobility, with the Road Network Operations (RNO) & Intelligent Transport Systems (ITS) electronic Manual, prepared by Technical Committee B.1 (Road Network Operations/Intelligent Transportation Systems).
---
For further information: