Editorial - Newsletter June 2018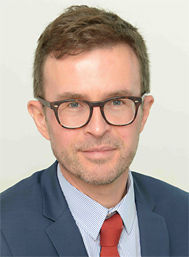 Patrick Malléjacq, Secretary General
Dear readers,
The World Road Association (PIARC) started with the first ever World Road Congress. In those days (1908) convening a congress was indeed the most convenient manner to exchange best practice and confront points of view, even if that meant traveling for weeks or months to be able to meet your peers. We have continued this tradition until now and are proud to organise the 26th World Road Congress in Abu Dhabi in 2019, jointly with the Abu Dhabi Ministry of Transport. Actually, congresses are a necessity now more than ever, even as information seems to be readily available at a click of a button. Congresses enable face-to-face discussions on any topic. They enable discovery of topics and issues that you did not know were related to your projects. They allow delegates to focus on road and road transport for a few days and to allocate some precious time to out of the box thinking, which is both a rarity and a necessity at a time of ever-increasing demands and sources of distraction.
The 2019 Abu Dhabi World Road Congress will offer an enviable programme that will cover all transportation modes. It will contain over 150 presentations in over 50 sessions and workshops, in addition to high-level strategic sessions, a professional exhibition and technical visits. The Congress will provide delegates with direct access to their existing and potential peers, suppliers or clients from over 140 countries. Technical sessions will be organised by the 1,200 international leading transport experts active in our 22 Technical Committees, who will present the outcomes of their work.
In addition, we are calling for individual contributions on 41 diverse topics ranging from "Digitization and its Effect on Performance of Transport Administrations" to "Truck Management on Highways" to "Innovative Road Condition Monitoring". All road and transport experts are invited to submit an abstract and take part along with PIARC in this exciting event in 2019. Papers will be reviewed by PIARC Technical Committees and Task Forces. Accepted papers will be published in the Congress proceedings and will provide input into the Congress sessions. All authors of accepted papers will present their work and results at interactive poster sessions. Some outstanding contributions will be selected for an oral presentation during the Congress. Please note that the deadline for submitting an abstract is 15 September 2018.
We look forward to reviewing authors' contributions and to meeting you all in Abu Dhabi in October 2019.
Kind regards,
Patrick Malléjacq