The new issue of PIARC Routes / Roads magazine is available!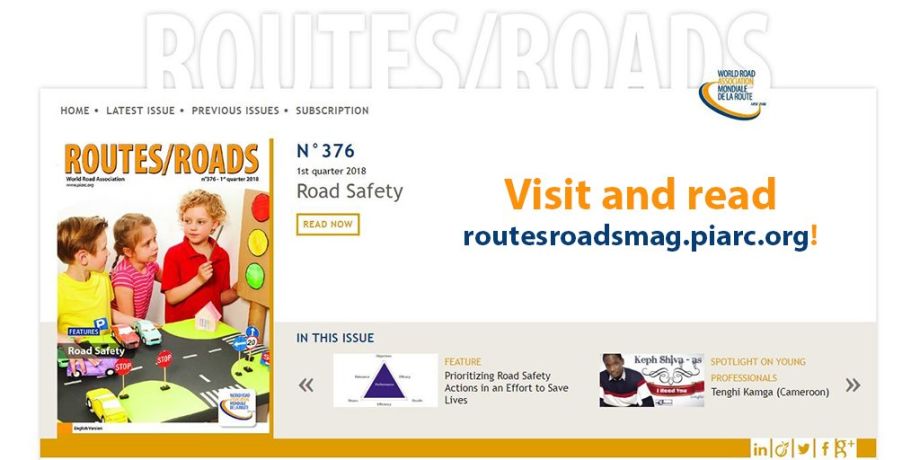 The latest issue of Routes / Roads magazine (No. 376) of the World Road Association (PIARC) is available. Dedicated to Road Safety, it also reviews the latest activities and publications of PIARC.
Available in paper and digital versions, it is available here: https://routesroadsmag.piarc.org/en
Routes / Roads is a quarterly news magazine. The articles present analyzes or summaries, recommendations, or the state of practice in a country, on current topics of interest to the Road and Road Transport. Authors may or may not be members of the Association. Articles are peer-reviewed by World Road Association Technical Committees or external experts to decide on their publication.
The subscription is offered at a rate of 60 € per year (four issues). To subscribe, go to the following address: https://routesroadsmag.piarc.org/en/Routes-Roads-Abonnement
---
Further information: