The First International Conference on Road Tunnel Operations and Safety of PIARC will be held in Lyon
Lyon (France), 3-5 October 2018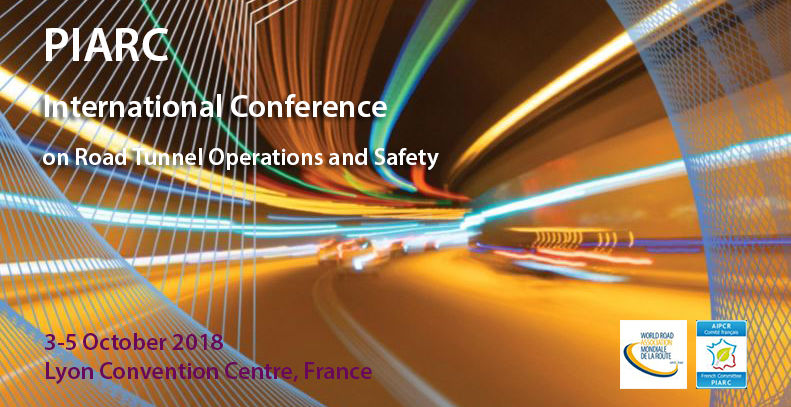 In order to promote the latest knowledge on current key issues in the operation and safety of road tunnels and to facilitate technical discussions and debates between industry stakeholders on the subject, Technical Committee D.5 "Road Tunnels Operations" of the World Road Association (PIARC) and the French Committee of PIARC are organizing their first International Conference on Road Tunnels Operation and Safety. This event is organized with the support of the European Commission, ITA COSUF, the French Centre for Tunnel Studies (CETU) and the French Working Group of Road Tunnel Operators. It will be of great relevance for owners, operators, designers, representatives of fire departments, suppliers, equipment installers.
The conference will be held in France, at the Lyon Convention Centre, from October 3 to 5, 2018. It will include two days of technical sessions and round tables discussions, followed by a day of technical visits to tunnels in the Auvergne-Rhône-Alpes region. An exhibition will be held in parallel at the conference venue, allowing suppliers, equipment installers and engineering consultants to present their expertise.
PIARC's Technical Committee on Road Tunnel Operations is recognised as a reference technical body. It brings together almost 140 people worldwide and is highly active in issues related to the operation and safety of road tunnels. In recent years, it has published 8 technical reports and developed an on-line reference manual.
Further information: