Madrid welcomes international experts for the IV International Seminar on Earthworks in Europe
Madrid (Spain), April 19-20, 2018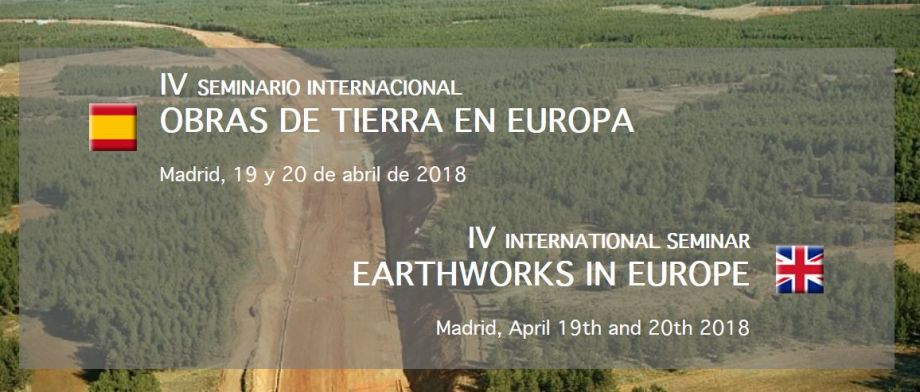 The IV International Seminar on Earthworks in Europe will be held in Madrid from 19 to 20 April 2018. This fourth edition is organized by the ATC (Spanish Committee of PIARC) with the assistance of the Technical Committee D.4 (Rural Roads and Earthworks) of PIARC, the CEN / TC-396 Committee and the support of the Spanish Ministry of Equipment and the Polytechnic University of Madrid. It will focus on the evolution of the design, construction and maintenance of earthworks.
The PIARC Technical Committee D.4 and other international experts will analyse topics such as European standardization, sustainability and optimal use of local materials, geotechnical risk analysis, adaptation to climate change and projects and special achievements. The CEN / TC-396 Committee will present the new European EN 16907 standards which has just been published.
The seminar will be conducted in English and Spanish, with simultaneous translation available.
---
Further information