Free webinar: "Unmanned Aerial Systems (UAS) and Highways - An International Perspective"
April 16, 2018 from 5:00 to 6:30 pm (CET)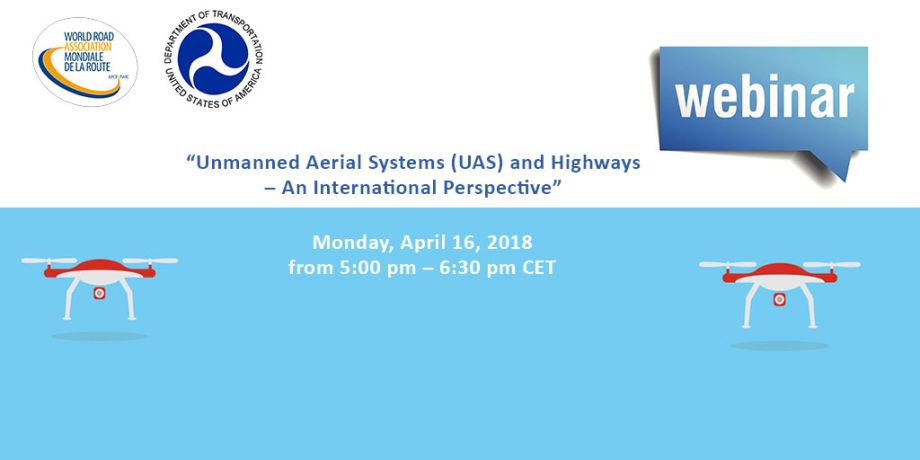 Join us for a special webinar to launch the World Road Association's Special Project: "The Use of Unmanned Aerial Systems to Remotely Collect Data for Road Infrastructure". Unmanned aerial systems (UAS, more commonly known as drones) are gaining popularity in many industries due to their low cost, quick turnaround, safety, and ability to reach remote locations that are hard for humans to access. This Special Project was developed under the leadership of the FHWA to provide a global overview of successful UAS usage in road transportation.
The webinar is designed to help agencies understand the benefits, challenges, and best practices from around the world in using UAS to collect road data. It will feature an overview of the PIARC Special Project report as well as in-depth case studies on the use of drones in bridge component inspection as well as highway design and construction.
Speakers:
Walter "Butch" Waidelich, Executive Director, FHWA
Patrick Malléjacq, Secretary General, World Road Association
Leslie Wright, FHWA
Bryan Cawley, FHWA
Paul Wheeler, Utah DOT
Jennifer Wells, Minnesota DOT