PIARC and TRB organize a free webinar on Road Safety! Join it!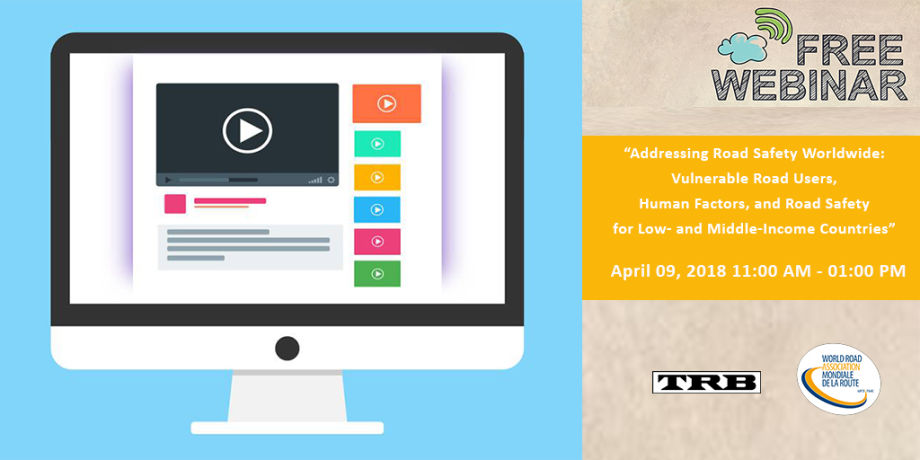 The World Road Association (PIARC) and TRB Standing Committees on Highway Safety Performance and Transportation Safety Management organize the webinar: "Addressing Road Safety Worldwide: Vulnerable Road Users, Human Factors, and Road Safety for Low- and Middle-Income Countries". It will take place on Monday, April 9, 2018 from 11:00 AM to 1:00 PM ET and will highlight perspectives from around the world about vulnerable road users, human factors, and road safety.
Presenters from Sweden and Italy will discuss case studies that have addressed world road safety, and Patrick Malléjacq, Secretary General of PIARC will explain how to develop and disseminate knowledge about road safety for countries at all levels of development.
There is no fee to attend this webinar; however, sign into MyTRB.org to view registration information.
---
Further information: