Great success for the HDM-4 International Conference in Chile
Santiago (Chile), 26th - 27th September 2017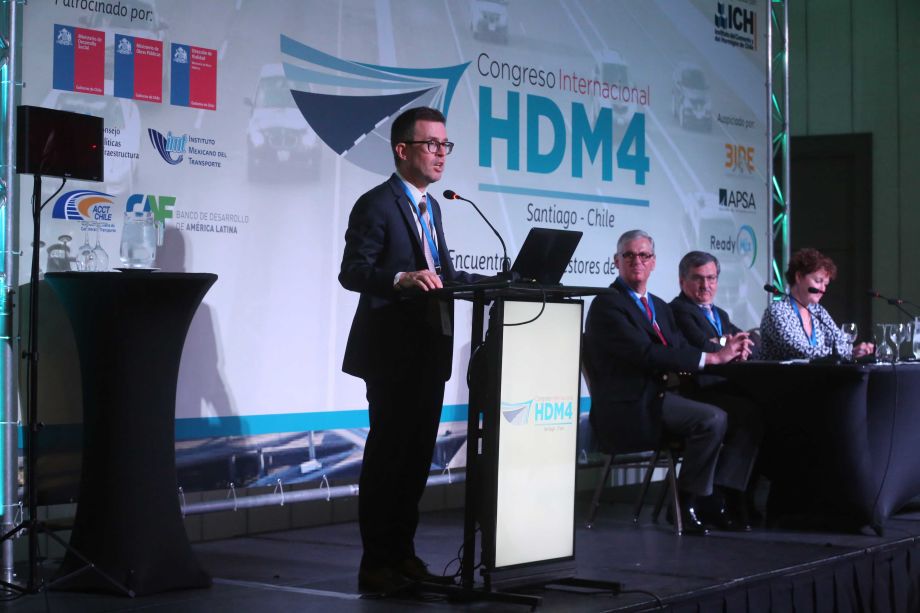 Patrick Malléjacq, Secretary General of PIARC
The Committee on Asset Management (Technical Committee D.1) of the World Road Association - PIARC participated in the "International Conference on HDM-4: A meeting point for road infrastructure managers". This event took place in the city of Santiago, Chile, from 26th to 28th September 2017.
The Chilean Cement and Concrete Institute (ICH) organized a major international conference on HDM-4 in Santiago on 26 and 27 September in Santiago (Chile). Among the sponsoring institutions were the Ministries of Social Development and Public Works of Chile, the Mexican Transportation Institute, the Chilean Road and Transport Association, the Latin American Development Bank (CAF), the Infrastructure Policy Council (CPI) and the World Road Association (PIARC).
With more than 150 attendees from 15 countries, the event was an international milestone. Road infrastructure managers and experts met to analyze and share experiences regarding the management, diverse uses and best practice cases for the successful implementation of HDM-4, in order to assist in decision-making for investments on new roads and on maintenance work.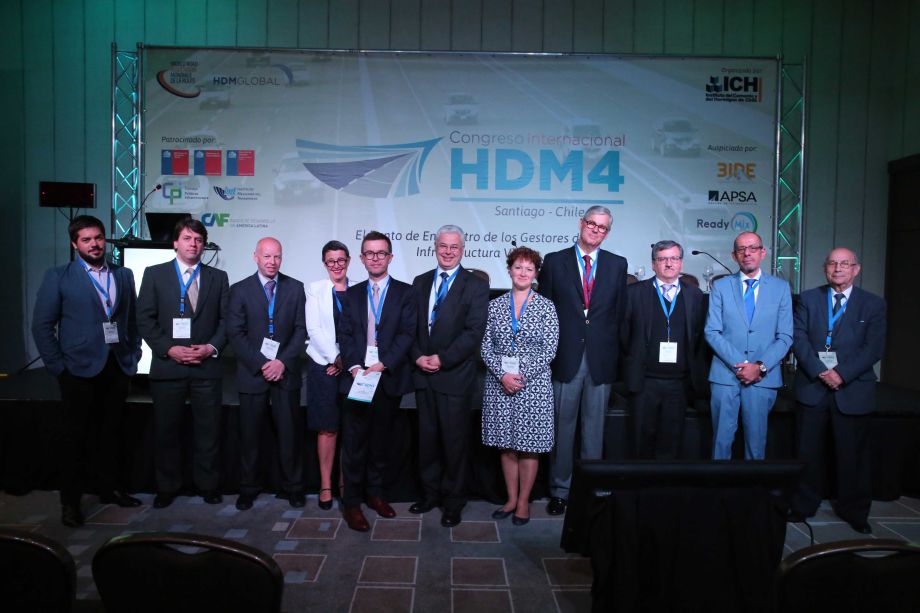 Speakers included Augusto Holmberg and Mauricio Salgado (ICH), Patrick Malléjacq (PIARC), Lila Tachtsi (HDMGlobal), Ricardo Solorio Murillo (IMT). They commented on the strong road heritage that distinguishes Chile as a country and addressed topics such as road management and conservation, project evaluation, asset management, optimum organization models, information flows etc. The variety of situations in which HDM-4 can be used to deliver savings and added value were discussed in depth.
Active rapporteurs from Chile, England, Brazil, Argentina and Peru among others organized lively question and answer sessions. The Congress closed with four workshops on Infrastructure Management for public highway officials, Management and maintenance of efficient and sustainable pavements, Workshop for users of HDM-4 and Meeting of managers and specialists in pavements. These demonstrate the worldwide interest of the road community in HDM-4 and its future developments.
What is HDM-4?
HDM-4 is a software tool used for the strategic planning of road investments, roadwork programming, project analysis as well as research and policy studies. It is used in all counties. PIARC plays a leading role in its development and it is widely recognized by major stakeholders such as multilateral development agencies.
The continuing involvement of PIARC was recently confirmed with the appointment of Mr Oscar De Buen, Past President of the Association, as strategic representative for HDM-4.
---
Further information: