PIARC at the 34th DIRCAIBEA Council meeting
Asunción (Paraguay), 17 - 19 May 2017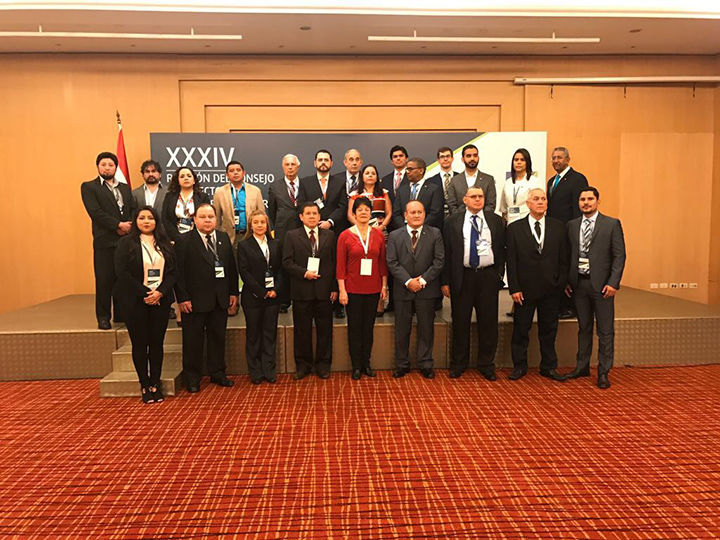 The World Road Association (PIARC) works closely with regional road associations to develop synergies and avoid project overlap. One such regional body is the Iberian and Ibero-American road council (DIRCAIBEA in Spanish), which comprises the 22 Spanish-speaking and Portuguese-speaking directors of roads in Latin America and Europe.
The DIRCAIBEA Council meets twice a year to share best practices and exchange information about road transport sector. Thirteen countries were at the last meeting which was held in Paraguay in May 2017, chaired by M. Óscar Callejo Silva, Mexican deputy minister of infrastructure. DIRCAIBEA's strategic plan for 2017-19, which is in line with that of the PIARC, was presented, as were the many projects currently under way:
progress of Latin-American work groups within the four PIARC technical committees;
encouraging the participation of experts so as to play a great role in PIARC activities;
the next international PIARC seminars that could be hosted in the region;
DIRCAIBEA coordination of Spanish translations of several PIARC technical reports.
The next DIRCAIBEA Council meeting will be held on October 2017 in Portugal, and will offer the opportunity of a joint meeting with the Conference of European Directors of Roads (CEDR), which also plays a key role in PIARC.
---
Further information: