PIARC has organized the 2nd International Congress on Road Safety in Chile
More than 120 professionals and technicians from all over the world had the opportunity to exchange best practices and recommendations on different topics in the field of road safety
Santiago de Chile (Chile), 3rd to 5th May 2017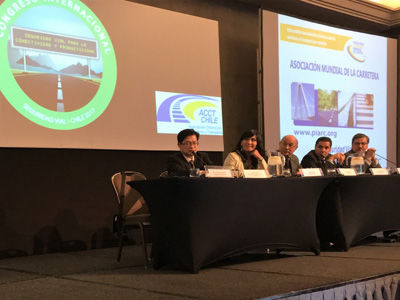 The 2nd International Congress on Road Safety, organized by the World Road Association (PIARC), Chile´s National Road Directorate (DV) and the Chilean Road and Transport Association (ACCT), took place in Santiago de Chile (Chile) from 3rd to 5th May 2017.
The Chilean Minister of Transport and Telecommunication, Paola Tapia Salas, opened the event, which was attended by more than 120 national and international representatives of public and private organizations, including representatives from the countries of the Latin American Region.
Through five Technical Sessions, more than twenty Technical Papers were presented and discussed. In this respect, the members of PIARC's Technical Committee C.2 "Design and Operation of Safer Road Infrastructures" contributed to the Congress by disseminating global perspectives on different issues within road safety, as well as by promoting PIARC's Road Safety Manual as one of the key products of the World Road Association.
PIARC proposed a practical workshop led by international road safety experts covering the benefits and application of Road Safety Inspection and Road Safety Audit.The workshop focused on the key aspects of both inspection and audit, using local examples where possible.
In conjunction with this Congress, from 30th April to 2ndMay 2017, PIARC Technical Committee C.2 "Design and Operation of Safer Road Infrastructures" held its third meeting in Santiago de Chile. The working groups of the Committee could progress their work on five new technical reports on road safety which are foreseen to be published at the World Road Congress in Abu Dhabi 2019. Intermediate deliverables (e.g. on "Vulnerable Road Users") shall be published well in advance during the first half of 2018.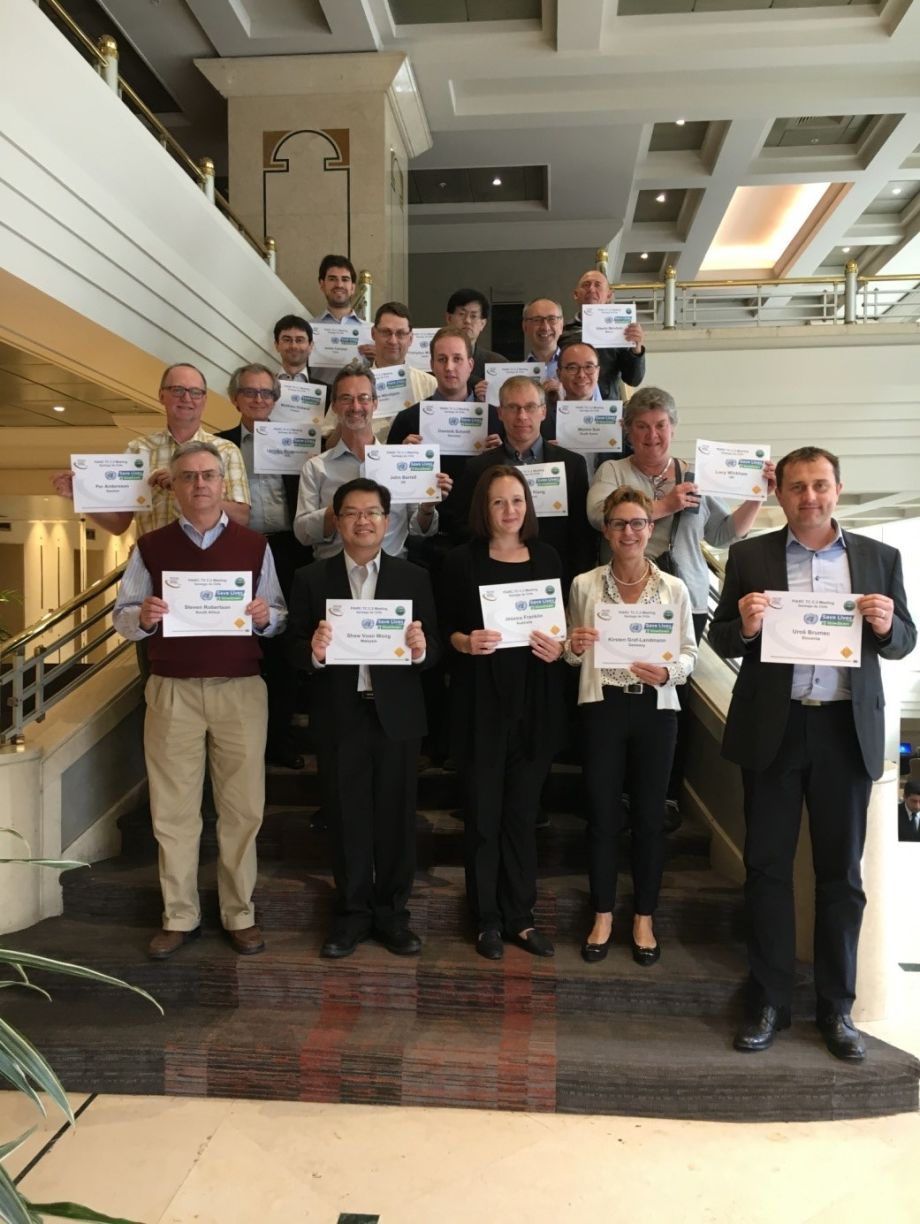 Group photo TC C.2 with signs "Safer Lives, Slow Down"
Within the frame of the United Nations Road Safety Week (from 8 to 14 May 2017), the Technical Committee pledged for "Safer Lives, Slow Down", taking this opportunity to recall PIARC's commitment to the UN Decade of Action on Improving Global Road Safety.
Further information: