New position of Technical Director at the General Secretariat
A new position of Technical Director is created at the General Secretariat, under the leadership of the Secretary General. Miguel Caso Flórez holds this position as of now.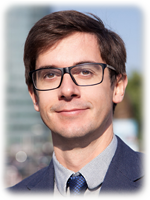 He is tasked with ensuring delivery of the outputs of the Technical committees and Task forces of the Association, in line with the quality and responsiveness requirements set out in the Association's Strategic Plan. This includes the program of technical reports and seminars and workshops. To that end he coordinates the team of Technical Advisors seconded to the Association.
He will take part in the work of the Association's Commissions, especially the Strategic Planning Commission, as well as in the preparation of the International Winter Road Congresses and World Road Congresses and other projects.