Publication sheet
Public Private Partnership Road Contracts in Spain. A new Focus?
Date : 2005

Author(s) : GAVILANES Gerardo
Domain(s) : Road Policies / Financing of Road System
PIARC Ref. : RR327-046

Number of pages : 8

Durante mucho tiempo, la administración vial española a fi rmado contratos de obras púbicas en regimen de concesión. Muchas veces, las inversions se han realizado mediante concertaciones público-privado.
This article has been published in the Routes/Roads magazine
N° 327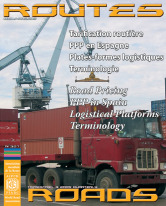 Tarification routière - PPP en Espagne - Plates-formes logistiques - Terminologie
3e trimestre 2005 / Juillet