Editorial - Newsletter September 2018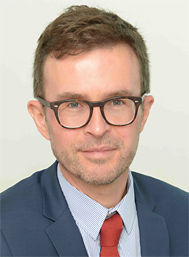 Patrick Malléjacq, Secretary General
Dear readers,
The next World Road Congress will be held in Abu Dhabi (United Arab Emirates) from 6 to 10 October 2019. The preparation is progressing fast. Indeed :
The call for papers has already attracted hundreds of abstracts; these are being evaluated by the Technical Committees and Study Groups of the Association;
Eight prizes will be awarded to reward the best communications;
Our partner organizations have proposed about thirty topics for Special Sessions or Workshops; this will be examined by the Executive Committee of the Association at the end of October, during the statutory meetings which will be held in Yokohama (Japan)
The United Arab Emirates is preparing a series of topics for the ministers' session that will open the Congress
Upon returning from an on-site coordination meeting, I can also confirm that our colleagues from the Abu Dhabi Transport Ministry are tackling preparations with determination:
Conference and exhibition rooms have been reserved at the prestigious Abu Dhabi National Exhibition Centre
ESL, a professional conference organizer, has been recruited
Local universities are mobilized to contribute to the exchanges and to the report of the Congress
Several countries have already confirmed that they will organize a national pavilion at the Congress
In addition, it is important to highlight Abu Dhabi's attractiveness of. It is a city that visitors can enjoy without hindrance. Besides, the number of tourists has increased by 5% in the first five months of 2018. In 2017, MasterCard ranked Abu Dhabi as the second best city in the world to live, work and do business in. On more technical topics, a major infrastructure plan of € 250m was announced in December 2017 to enhance mobility in Abu Dhabi. A new road including five bridges will be built to connect Umm Lafina Island and Reem Island to Shaikh Zayed Street, and will be an excellent technical visit to the Congress.
I hope many of you will participate. In the meantime, do not hesitate to send us your ideas and proposals!
Kind regards,
Patrick Mallejacq