Editorial - Newsletter August 2018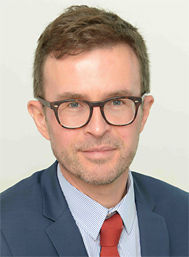 Patrick Malléjacq, Secretary General
Dear readers,
The Association's current strategy urges us to promote cooperation, including the exchange of knowledge and joint projects, with regional road authorities associations, as well as with international organisations that have similar objectives. We were able to already take several actions in this direction and our action plan is getting a fresh boost with the arrival of Kajsa Ström, who came from Sweden as Technical Advisor for Partnerships. The following points are of particular interest:
We have two study groups with French-speaking countries in sub-Saharan Africa (whose reports will be published shortly) on Geometric and structural design standards for Trans-African highways and on Practical Pavement Design Recommendations for French-speaking African countries. Their reports will be published soon ;
The four Latin American working groups are promoting and relaying our ideas on the design and operation of safer road infrastructure, asset management, pavements and disaster management;
We communicate with CEDR, DIRCAIBEA and other regional road organizations on a high level;
We are working closely with the USA's TRB (on road safety for example); I recently had the honor of being appointed a member of the TRB's International Committee;
We are leading ongoing discussions with EUPAVE and ISCP, which could lead to joint work on concrete pavements;
We are working with the OECD/ITF, which is part of our Technical Committee on road safety; they regularly solicit us for their annual Forum and have included us in their next workshop titled "Smart use of roads", to be held in Japan in October;
The developments around the HDM-4 platform, which links us to the World Bank, the Asian Development Bank and DFID (United Kingdom);
We are maintaining ongoing contacts with FISITA, the International Federation of Automotive Engineering Societies;
The upcoming meeting of the steering committee of the Road Safety online Manual will take place in Geneva in October and will advise the Association on the directions to be taken;
Etc.
As was done four years ago, the Association has also decided to consult all its partners in order to provide input to the ongoing reflection around the preparation of the next Strategic Plan, which will cover the period between 2020 and 2023.
Finally, these same partners are already invited to take advantage of the upcoming World Road Congress to be held in Abu Dhabi from October 6 to 10, 2019. They will of course be able to present their services and procedures, hold meetings of their own and offer "Special Sessions". These special sessions are an integral part of the Congress' program and aim to broaden our thinking beyond our community's traditional topics. The list of these sessions will be finalized next October.
With this visionary strategy, PIARC also implements Paul Valéry's humanistic ordinance: Let's share what we have best and let our mutual differences make us better. If you would like to cooperate with the Association, contact us!
Kind regards,
Patrick Mallejacq