Editorial - Newsletter July 2018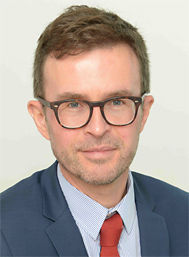 Patrick Malléjacq, Secretary General
Dear readers,
World Road Congresses are organized every four years by the Association. These are unique opportunities to meet for a week, to discuss all topics of the road and transport, to compare best practices, to learn from each other, and to develop work plans for future reflections. These Congresses are a meeting place for all the actors concerned, and there are many: practitioners, researchers, engineers, companies, consulting firms, ministries, operators, equipment manufacturers, engineering companies, universities... all gathered around the road that is, as Routes de France recalls, the "first social network" (*).
The next World Road Congress will be held from 6 to 10 October 2019 in Abu Dhabi, United Arab Emirates, and will be organized around a variety of sessions, which aim to address in the best possible way the whole range of topics and concerns. A session of the ministers will address issues and perspectives at a very high level. Strategic Orientation Sessions, built from the national reports currently being developed by our member countries, will present the state of the art and practices on each of the five strategic themes of the Association. Special Sessions will be designed with partner organizations of the Association to discuss innovative topics from a perspective that will enrich the discussion. Multiple workshops and side meetings are also planned.
Above all, Technical Committees and Task Forces will discuss in detail the topics they have been working on since 2016 and present their findings and concrete recommendations at the Technical Sessions. These are open to all experts who wish to contribute, through a call for papers. This call is currently underway around 41 specific topics ranging from Impact of disruptive technologies on the performance of transport administrations to Best practices in terms of multimodal transit nodes to Green Paving Solutions. Abstracts are expected before the September 15 deadline. After an initial selection by the Association's Technical Committees and Task Forces, full papers will be solicited, and the best papers will be retained for an oral presentation during the Congress Technical Sessions.
I invite you all to check the current call without delay at the following address:
https://abstracts-abudhabi2019.piarc.org
Kind regards,
Patrick Mallejacq
(*) http://www.routesdefrance.com/economie/ (in French)