Tribute to Riccardo Formica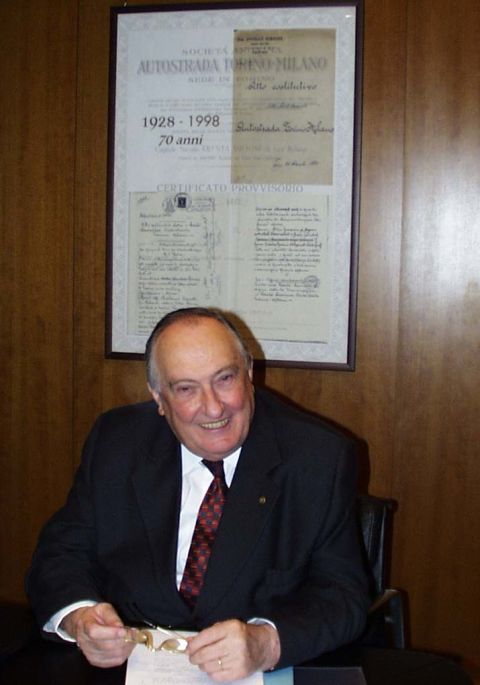 We are saddened to hear that Riccardo Formica, member of the Executive Committee of the World Road Association, passed away on 14 December 2011.
Riccardo Formica had been president of the Autostrada Torino-Milano SpA motorway company since 1981. In October 2001, he extended a warm welcome to the members of the Council in Rome where he very enthusiastically supported the candidacy of Turin-Sestriere to host the XIIth International Winter Road Congress held in 2006. With the same cordiality, he hosted a meeting of the Executive Committee in his home province in Turin in spring 2004 and presented the infrastructure development projects in the Piedmont region. On the 30th December of the same year, in Montpellier, Riccardo was elected member of the Executive Committee by the Council. He was reelected for a second term in Marrakech in 2008.
Riccardo Formica, with his conviviality and personal commitment, was faithful to his predecessors who have all been outstanding representatives of the Italian road community. Thanks to his extensive professional network, he played a key role in the success of the International Winter Road Congress in Turin in 2006, which was the fourth PIARC international congress hosted by Italy after the World Road Congresses held in Milan in 1926, in Rome in 1961, and the International Winter Road Congress in Dobbiaco in 1978.
Riccardo's good humour and openness shall long remain in our memories. We will remember him as a friend dedicated to the mission of the World Road Association.
On behalf of the Council of the World Road Association, of his colleagues on the Executive Committee and all PIARC members, we wish to express our sincere condolences to his wife Signora Mara Formica, to the members of his family and to his numerous friends.