Discover the new PIARC publications!
Discover the first publications of the 2015 - 2019 work cycle of the World Road Association (PIARC). They are available in one or more of the Association's three working languages, French, English and Spanish, and are published after a meticulous validation and quality control exercise.
Stay tuned, many more will be available soon!

Good Practices on Multi-Modal Freight Transport Policies and Truck Management on Highways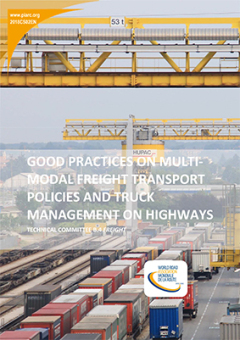 Well-functioning logistics and freight transport systems are crucial for a prosperous economy and a thriving society. The World Road Association/PIARC B4 Freight Technical Committee examines issues surrounding multi-modal and road cargo transport and reviews practices related to truck management and energy-efficient movement of freight.
Electric road systems: a solution for the future?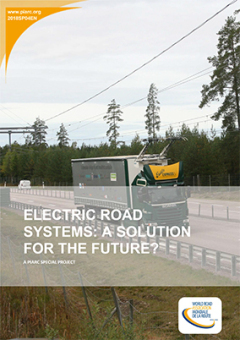 It is looking increasing likely that electric vehicles will play a major role in the future of road transport. While commercial electric vehicles exist their uptake has been limited due to high purchase costs, limited battery range, and a lack of charging convenience. Furthermore, while developments are underway, electric and hybrid drive trains are yet to be efficiently integrated with heavy goods vehicles (HGVs). A novel way to overcome such challenges are Electric Road Systems; a branch of technologies that allow vehicles to charge while in motion. Limited information exists regarding the comparative performance of ERS solutions, market readiness, costs, and implementation issues. To this end, the World Road Association (PIARC) commissioned TRL to undertake a state-of-the-art review and feasibility study of ERS concepts; focusing on ERS implementation from the perspective of a road administration.
Investigating Unpredicted Infrastructure Failure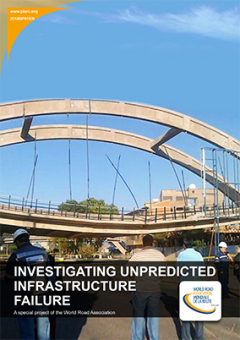 This report is an outcome of PIARC mechanism for Special Projects, which is PIARC instrument to respond quickly to emerging issues for PIARC member countries.
This report provides a review of 15 Unpredicted Infrastructure Failure (UIF) case studies that have been collated from around the world. For the purposes of the report UIF is defined as:
instances where failure1 occurs on an asset that is considered in good condition and is well maintained
The case study data from our interviews and online surveys have been assessed to identify lessons that can be utilised by road administrators when preparing for, responding to and recovering from UIF. Our results and conclusions have been categorised against the incident management cycle which is made up of four key stages; Mitigation, Preparedness, Response and Recovery.
Establishment of PIARC Databook of Road and Road Transport (2014-2018)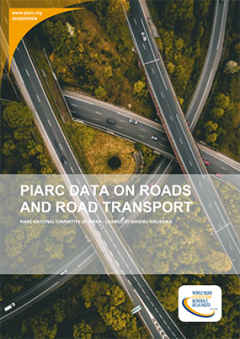 Currently road administrations of many countries on austerities has to tackle some difficult issues: investing on extension of road network, maintenance and rehabilitation of existing aged roads, prompt recovery of road operation from the damage caused by large-scale disasters, and creation of safe road space.
Inspections and Damage Assessment Techniques - Case Studies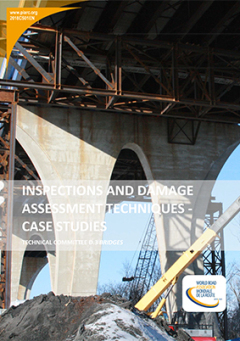 The PIARC TC D.3 Bridges Technical Committee is publishing a worldwide compilation of case studies as examples for bridge owners in making critical decisions to ensure the safety of the traveling public during a bridge incident caused by damage and deterioration. This case study compilation has 28 worldwide case studies received from 15 unique countries.
These case studies provide examples of incidents where owners discovered damage or deterioration under two main circumstances. Firstly, damage or deterioration resulting over longer periods of time, and secondly damage or deterioration appearing instantaneously.
The Use of Unmanned Aerial Systems for Road Infrastructure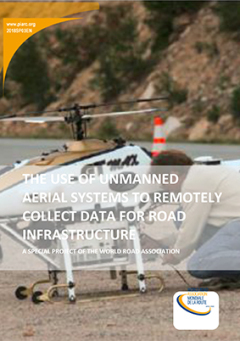 From Canada to Tanzania, transportation agencies are using unmanned aerial systems (UASs), also known as drones, to collect data, design and construct road infrastructure, inspect bridges, monitor roads for avalanche and mudslide dangers, identify flood damage risks in urban areas, reconstruct crash scenes, and monitor traffic and road conditions.